First of I want to say a big thank you to everyone who supported our charity day – we made £840 for  Hospice at Home and met many lovely ladies who want us to put on more demonstrations.  I would love to do that – but I am afraid it won't be until the Spring.
In the meantime I have been working on a wonderful project, initially working with the clients here in England to make selections of colours, fabrics etc then by remote whilst they returned to the USA to pack up their home.  I have such a wonderful team of very talented people now which means we can offer a really unique service.  Everything from new fireplaces and chimneys, paint, curtains and poles beds and sofas, floor stripping, electrical work and plumbing, TV's and TV systems to new doors and windows.
The focal point of this room was a cupboard, but it needed to be a fireplace of course.  Burning Desires of Preston helped to create something really special with the aid of our joiner John.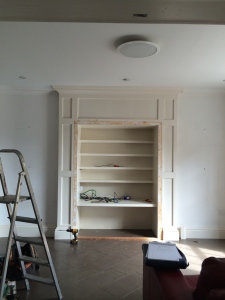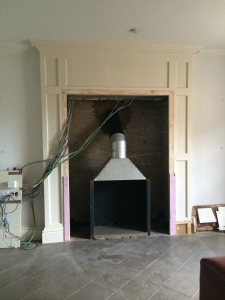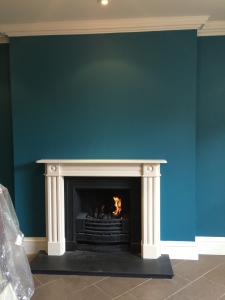 Today was one of the final moments before their furniture arrives – the new front door was hung. It was made locally by G and S Timber of Stainton Penrith, it is hardwood and very heavy but stunning.  The Croft door furniture was supplied by More handles of Carlisle
The before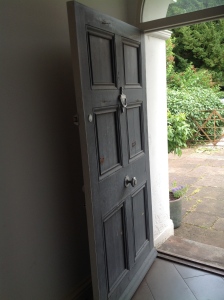 and after pictures.